About LEL
This project is inspired by the age-old conflict
---
between the traditional, sporty lines of Italian yacht design and the request for as many ample and comfortable living spaces as possible.

Aiming to abide by the increasingly-more fundamental limit of 500 GT while at the same time achieving an attractive external design.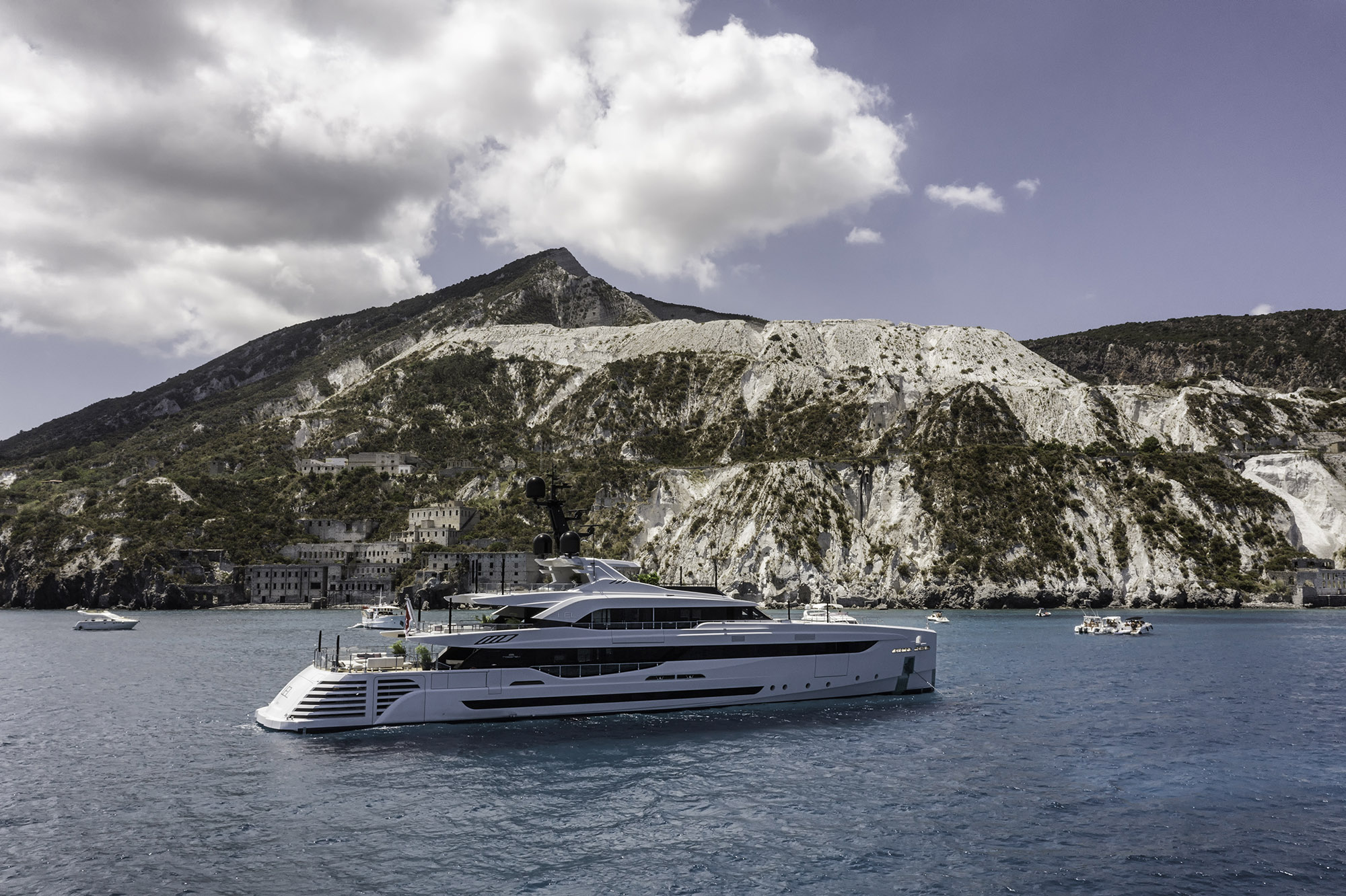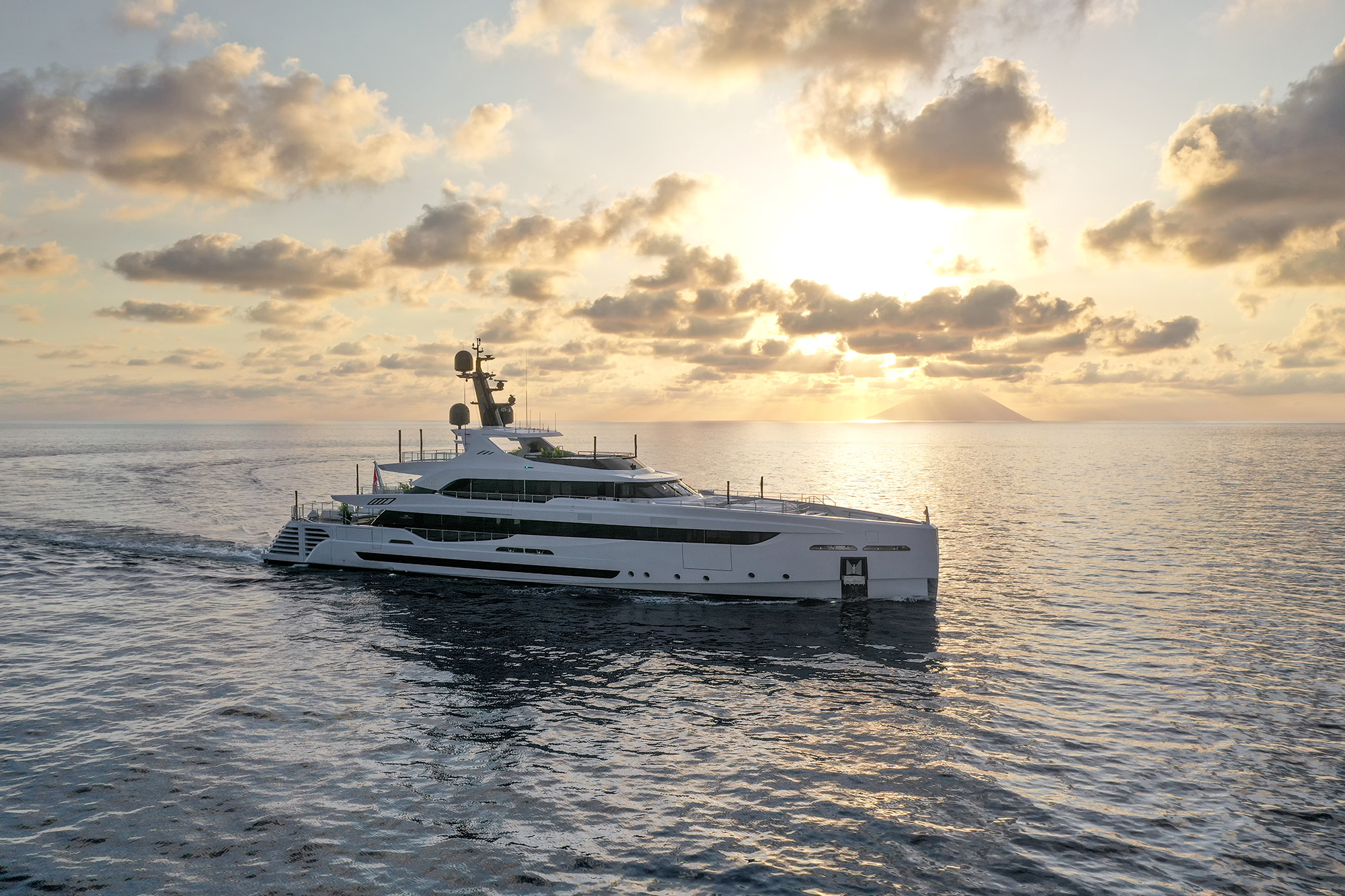 One of the aspects that most characterize this boat is its multiple possibilities of configuration and convertibility of environments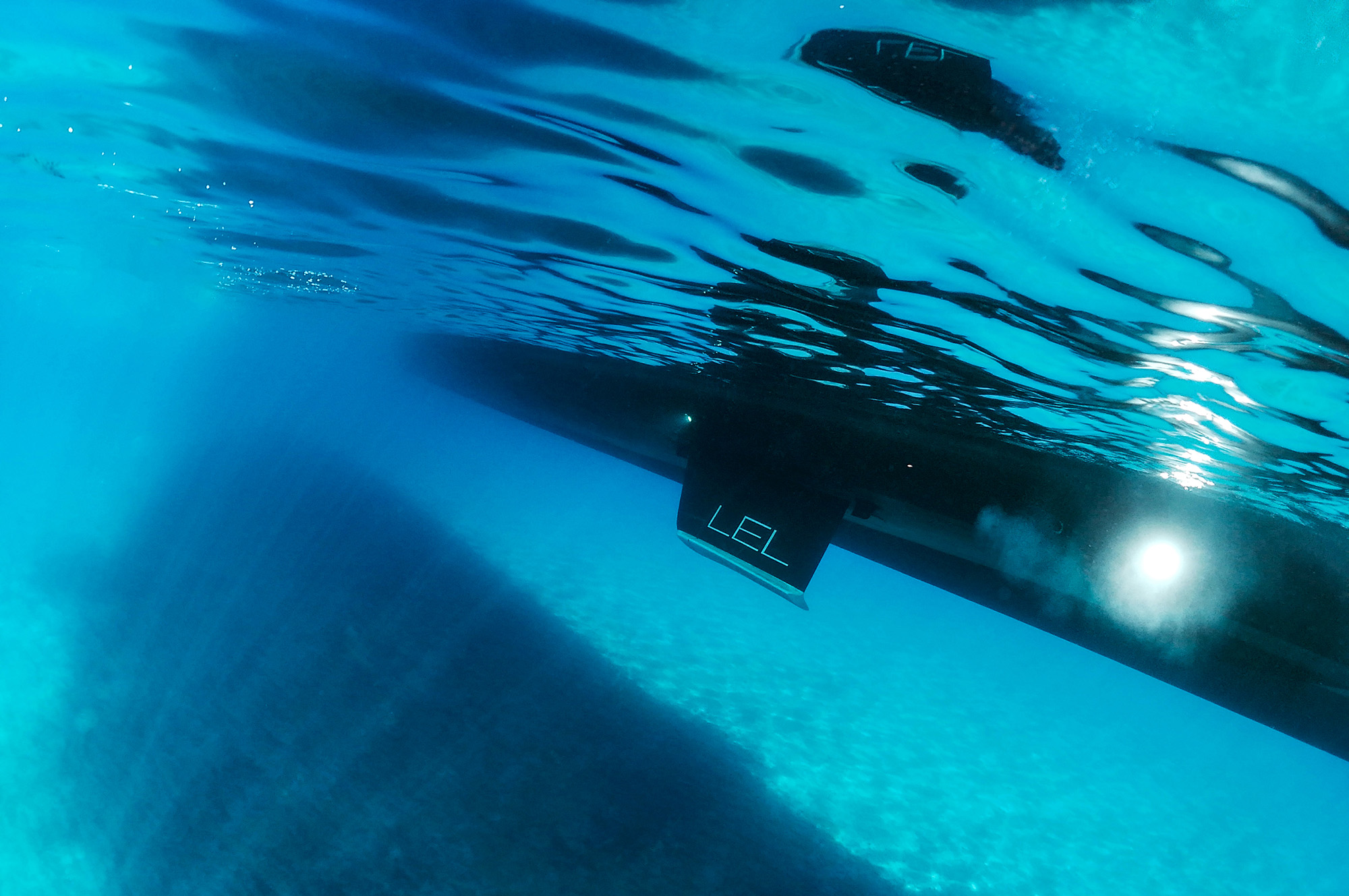 Boat lines
The fluid forms, dynamically modelled, and the silhouette are harmonized by characteristic horizontal lines that accentuate the surge and are present on both of the two decks and the hull, all entirely built in aluminium.
---
---