Sky Lounge
A spacious and bright relax-zone
with a refined and luxurious design.
Main saloon
The first place where guests come into
contact with the interior areas of the boat. A dedicated lounge area flanked by a lunch/dinner area immersed in a perceptible sensation of timeless elegance.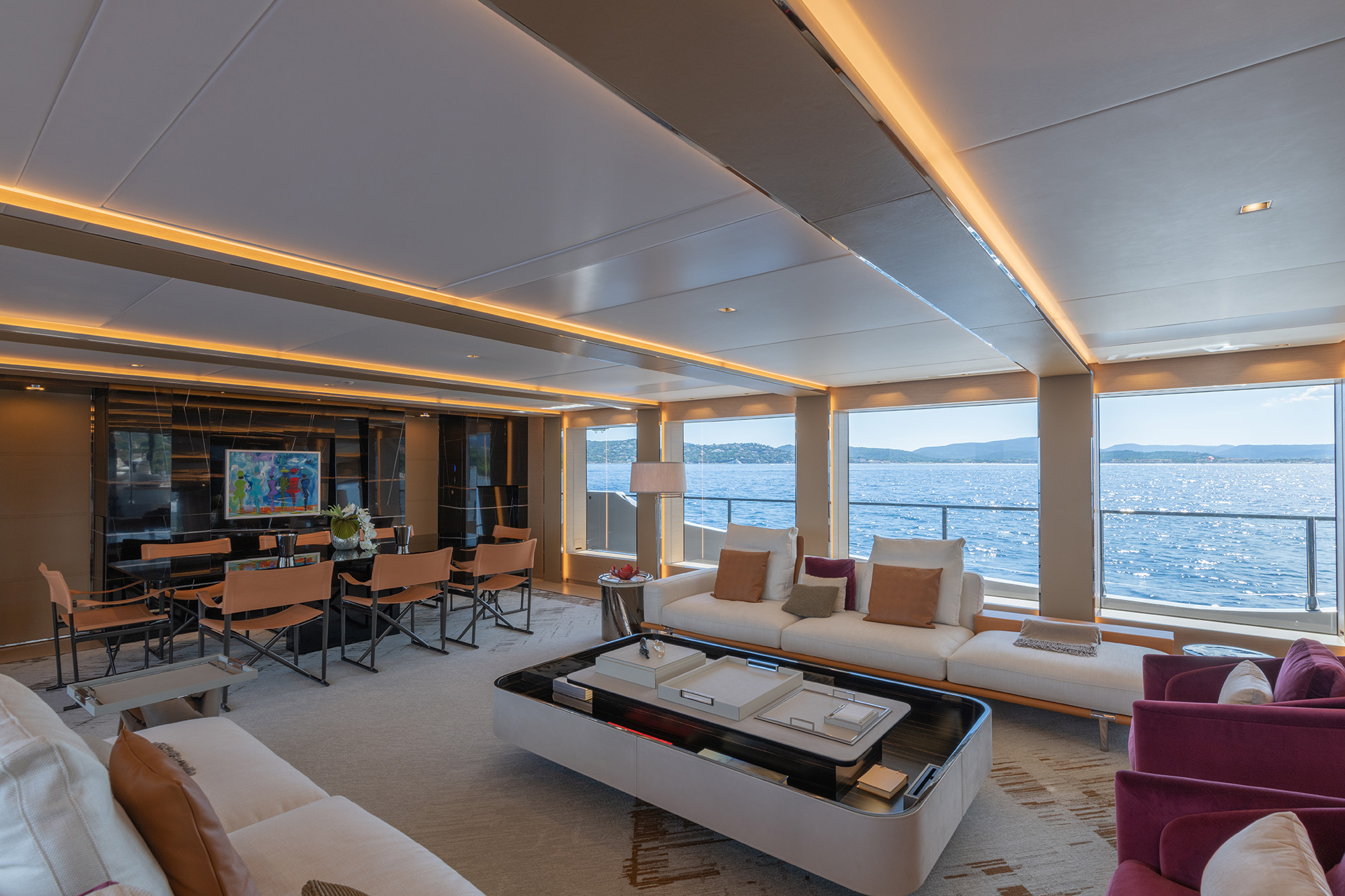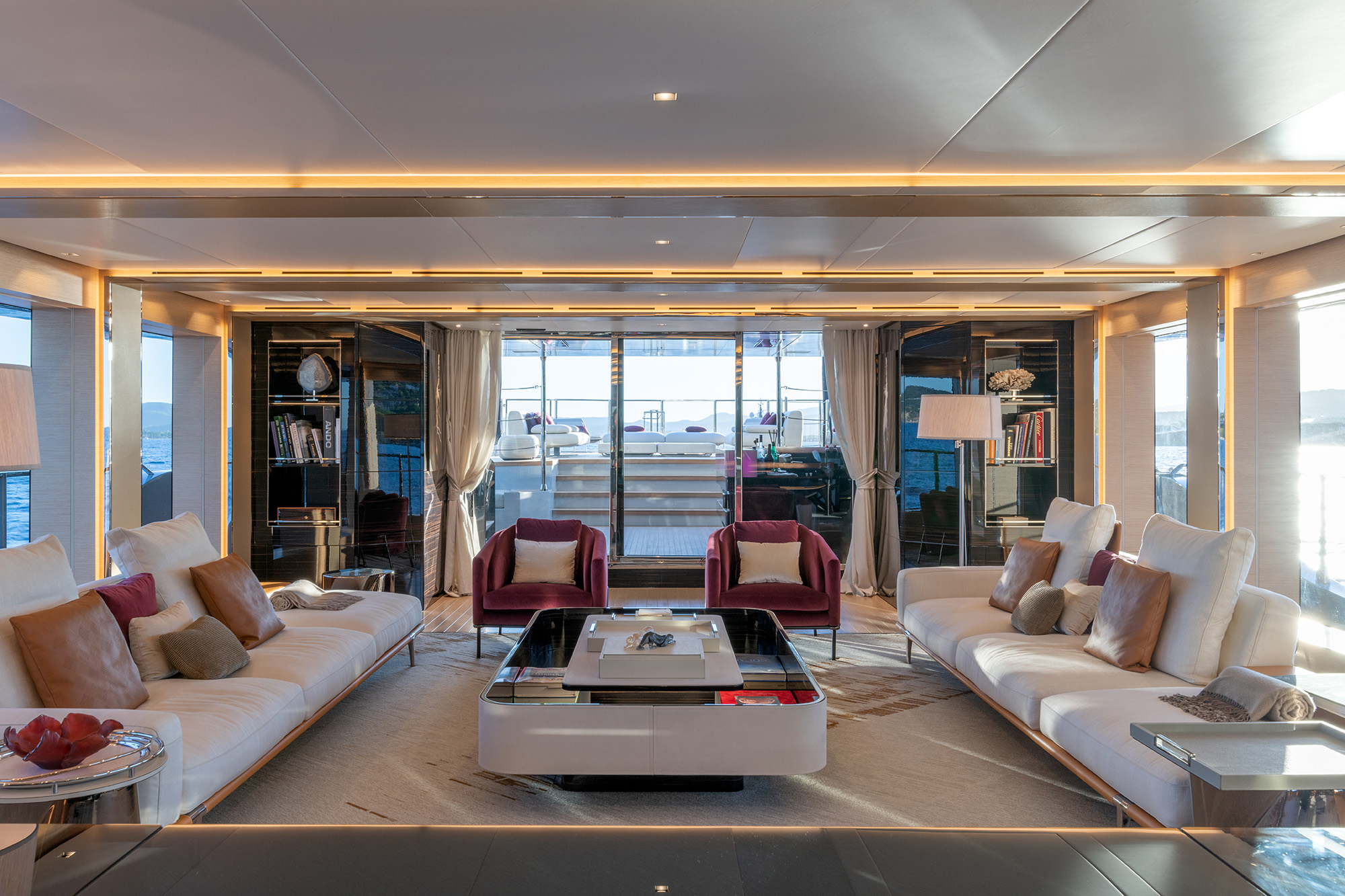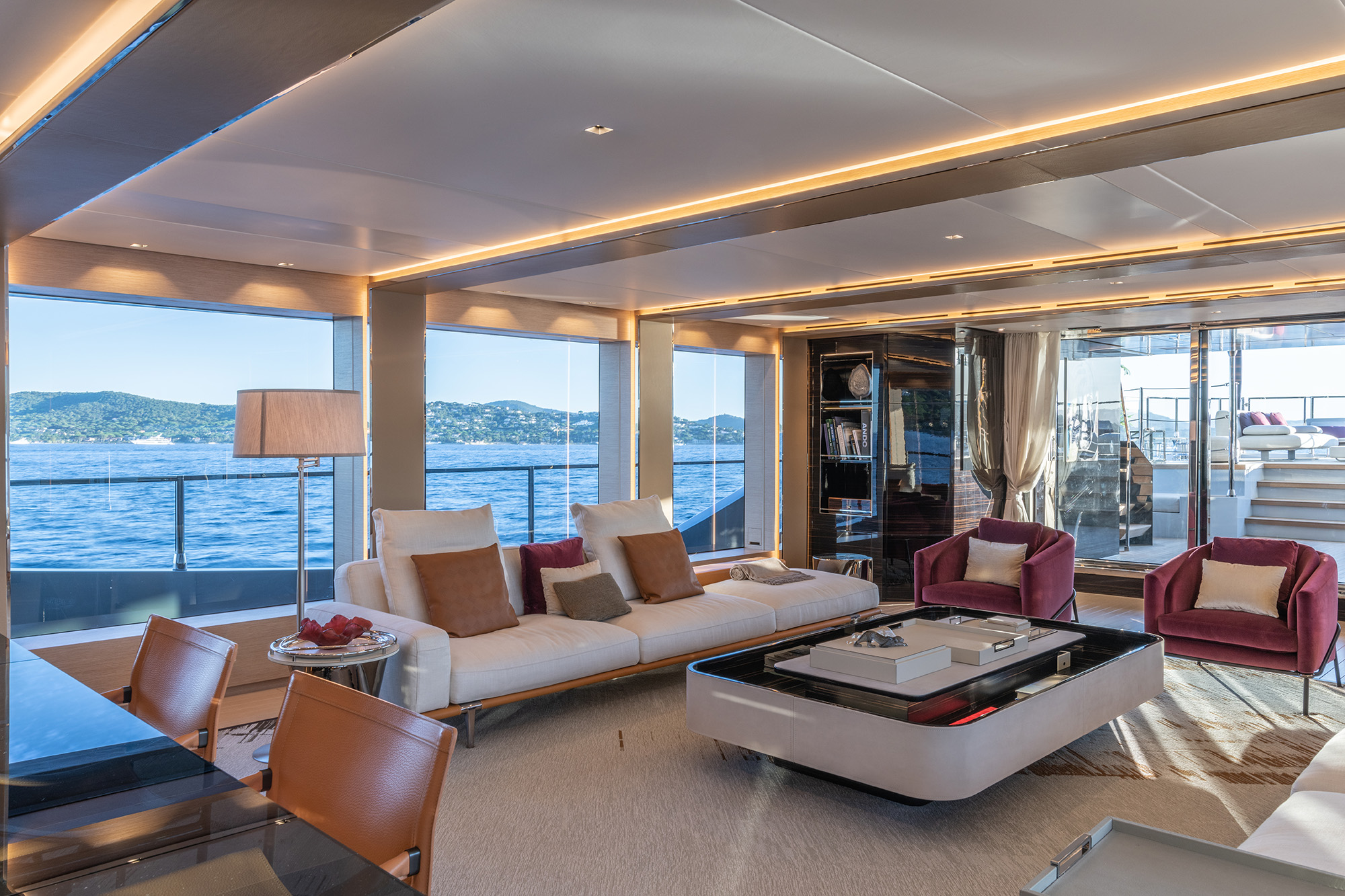 ---
---
---
Owner's suite
The owner's cabin is located on the main deck of the boat. The dimensions of this cabin are very generous. To increase the comfort and uniqueness of the environment there is a large walk-in closet and a dedicated balcony that allows a cantilevered view directly on the sea.
---
---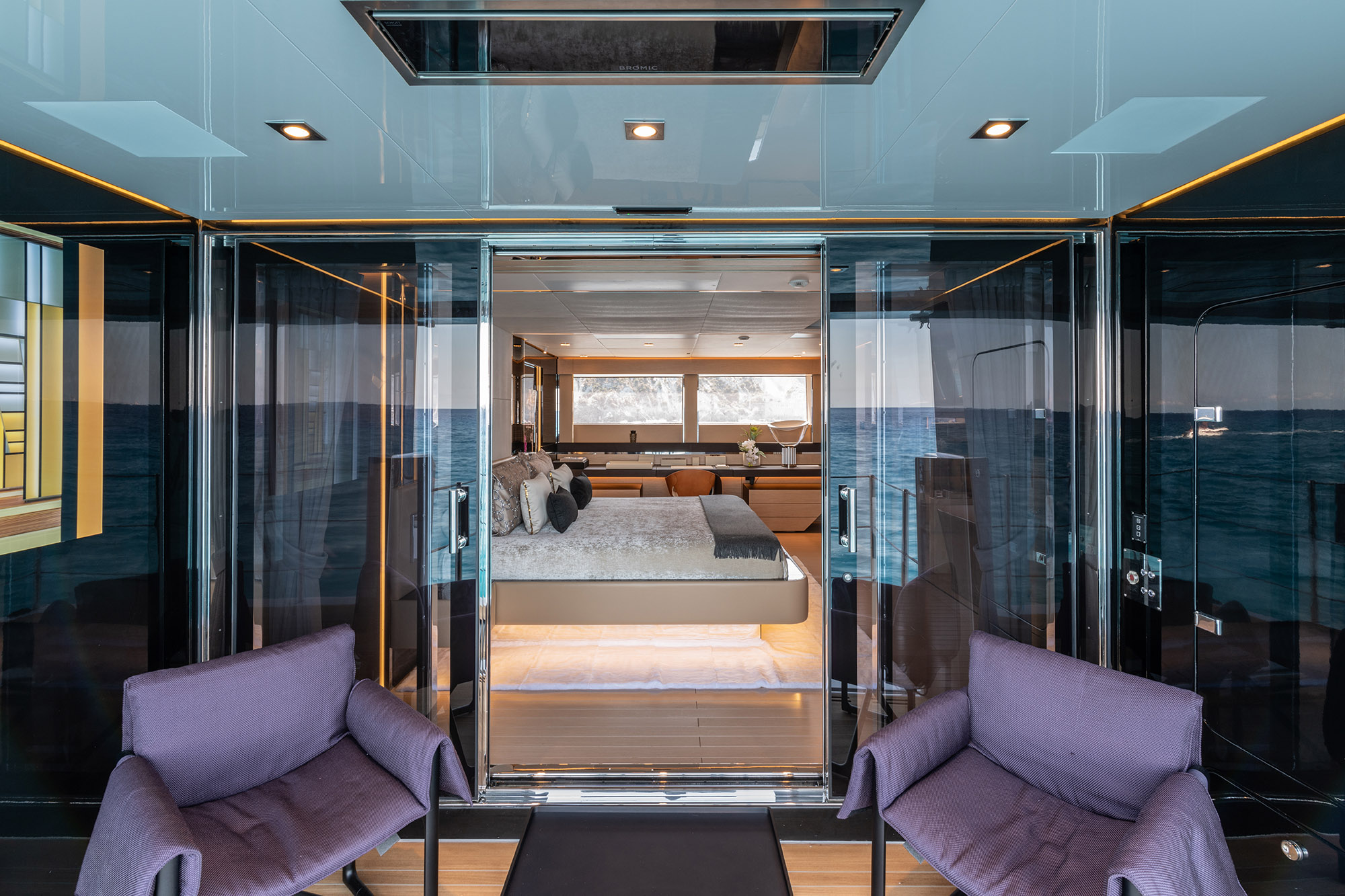 ---
VIP Stateroom
Situated on the main deck, adjacent to the Owner's suite, the VIP stateroom boasts an incredible view over the sea.
---
---
---
---
Guest cabins
The four cabins on the lower deck are equipped with all the comforts for guests. They have an elegant, welcoming design, a stylistic feature that we find throughout the furnishings of the boat.
---
---
As mentioned above
A characteristic element of this boat is its attitude towards the convertibility of environments. This aspect is found again in the area of the guest cabins, where, simply by closing the doorway, it is possible to connect two guest cabins creating a single VIP cabin.
---
---
---