LEL is a superyacht
where comfort is dressed by sporty lines.
The inspiration for this yacht born from four-wheel drive sports cars, which combine comfort and space with dynamic lines.
The key word here is
VERSATILITY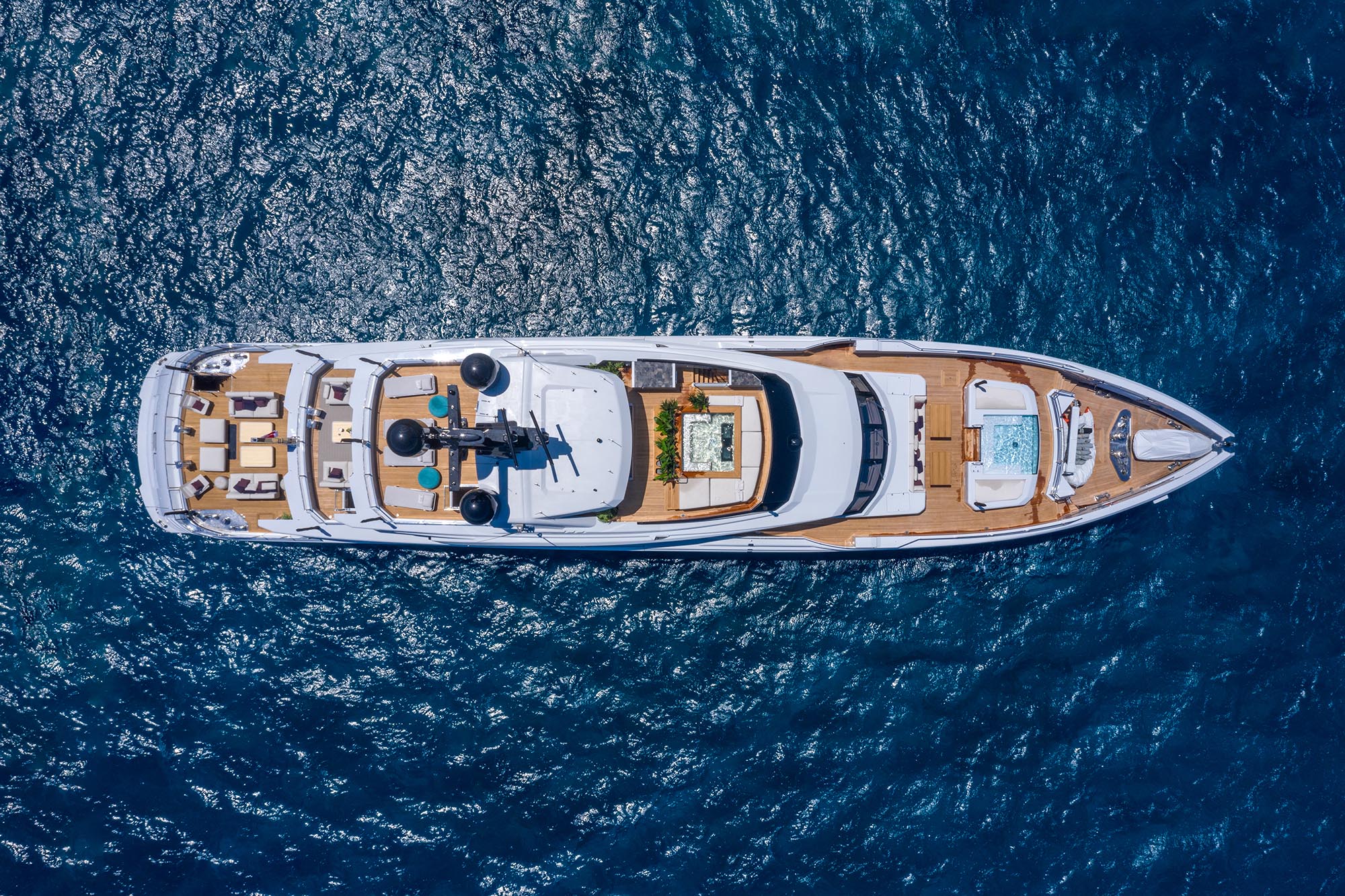 ---
---
---
LEL has fluid and sinuous forms
and its silhouette is marked by strong horizontal lines that also function as windows.
---
---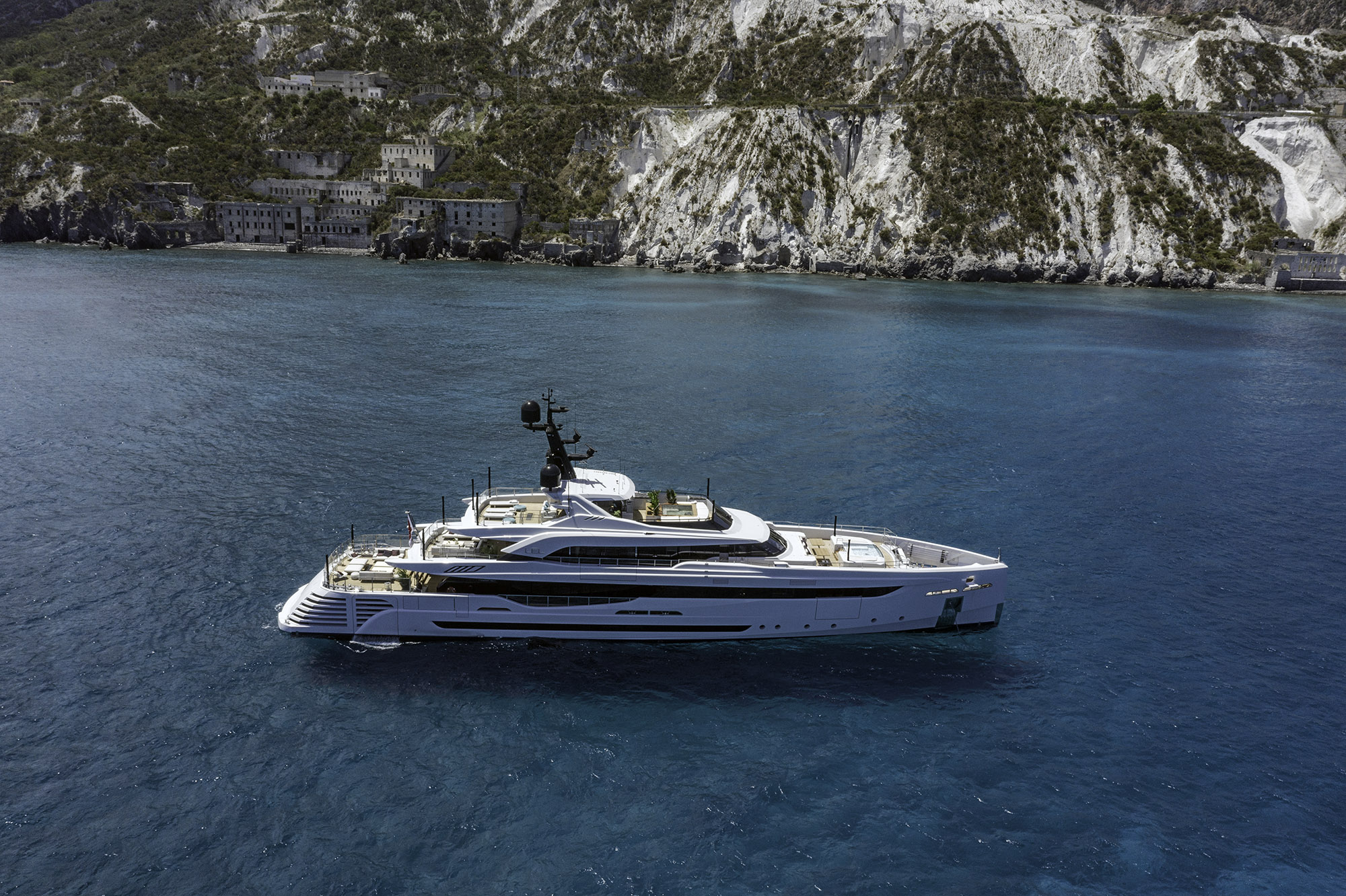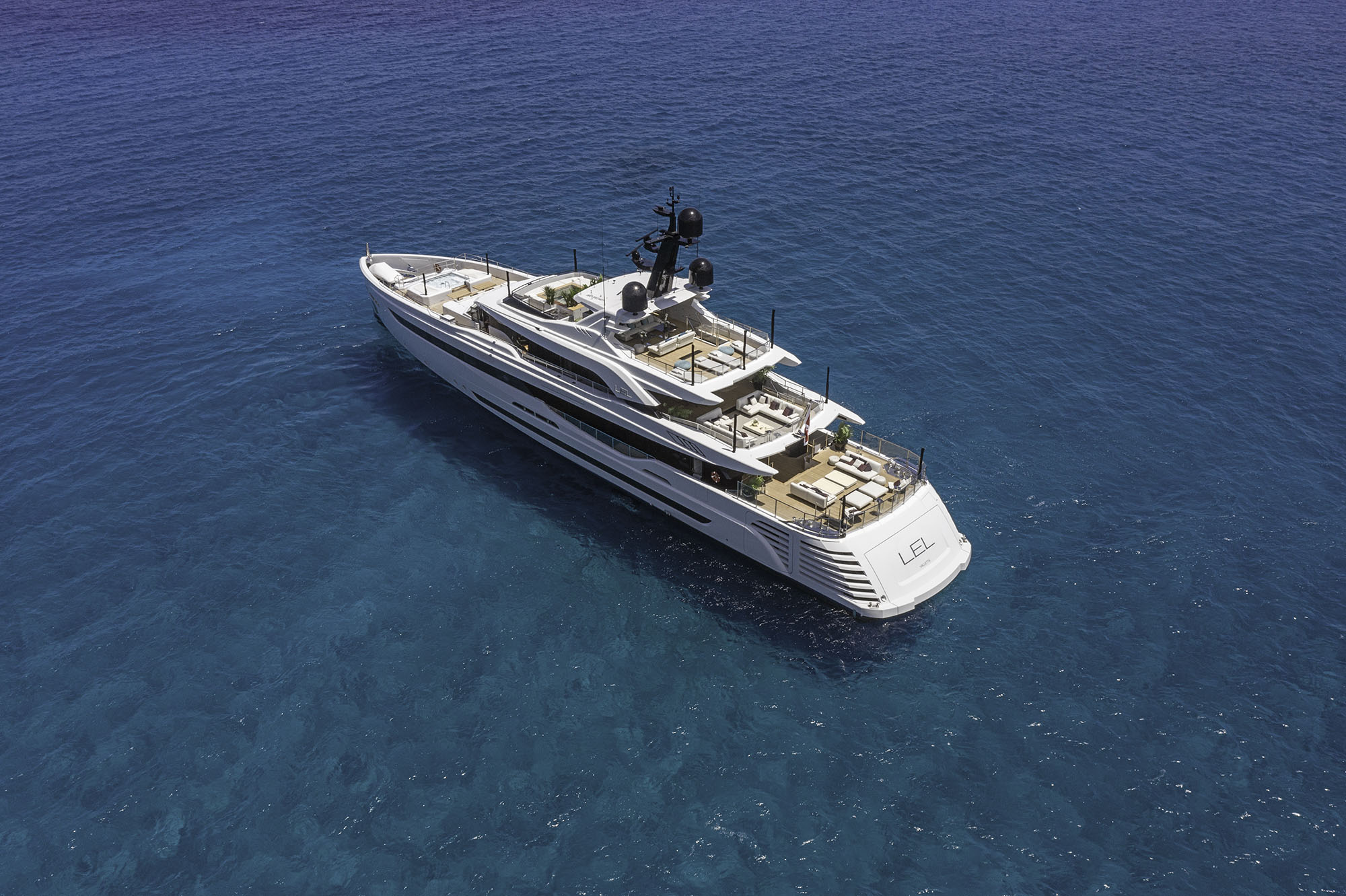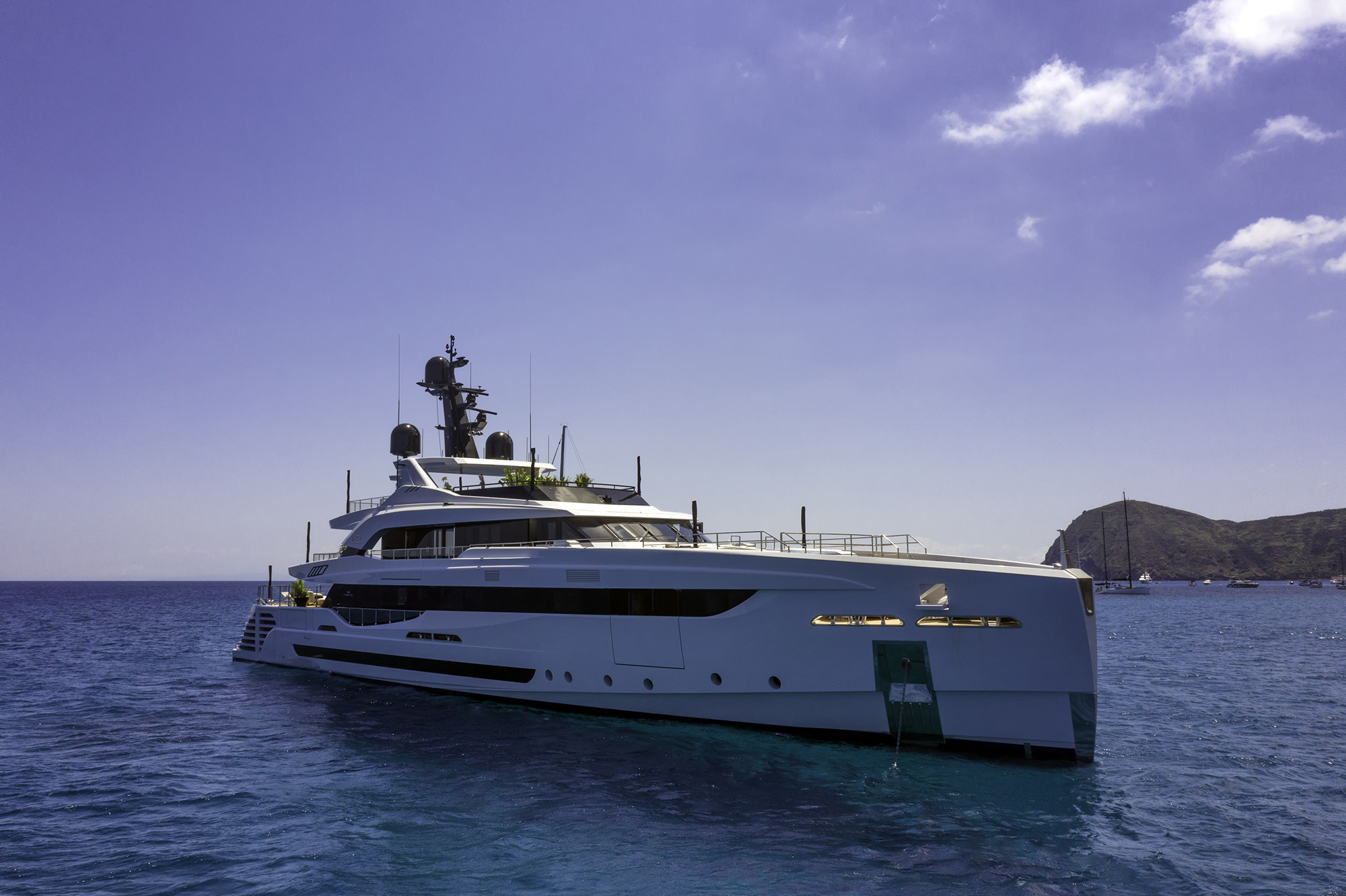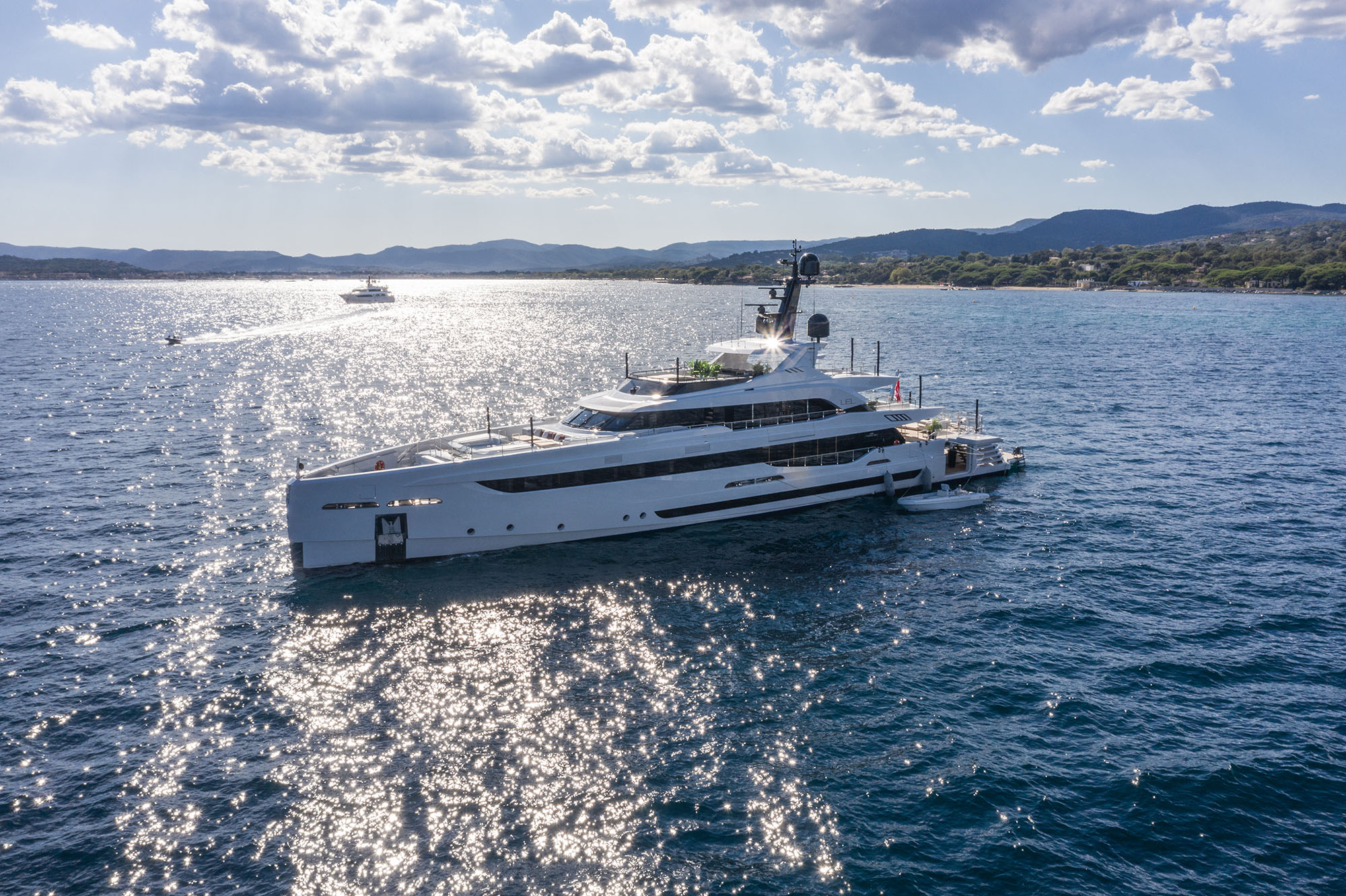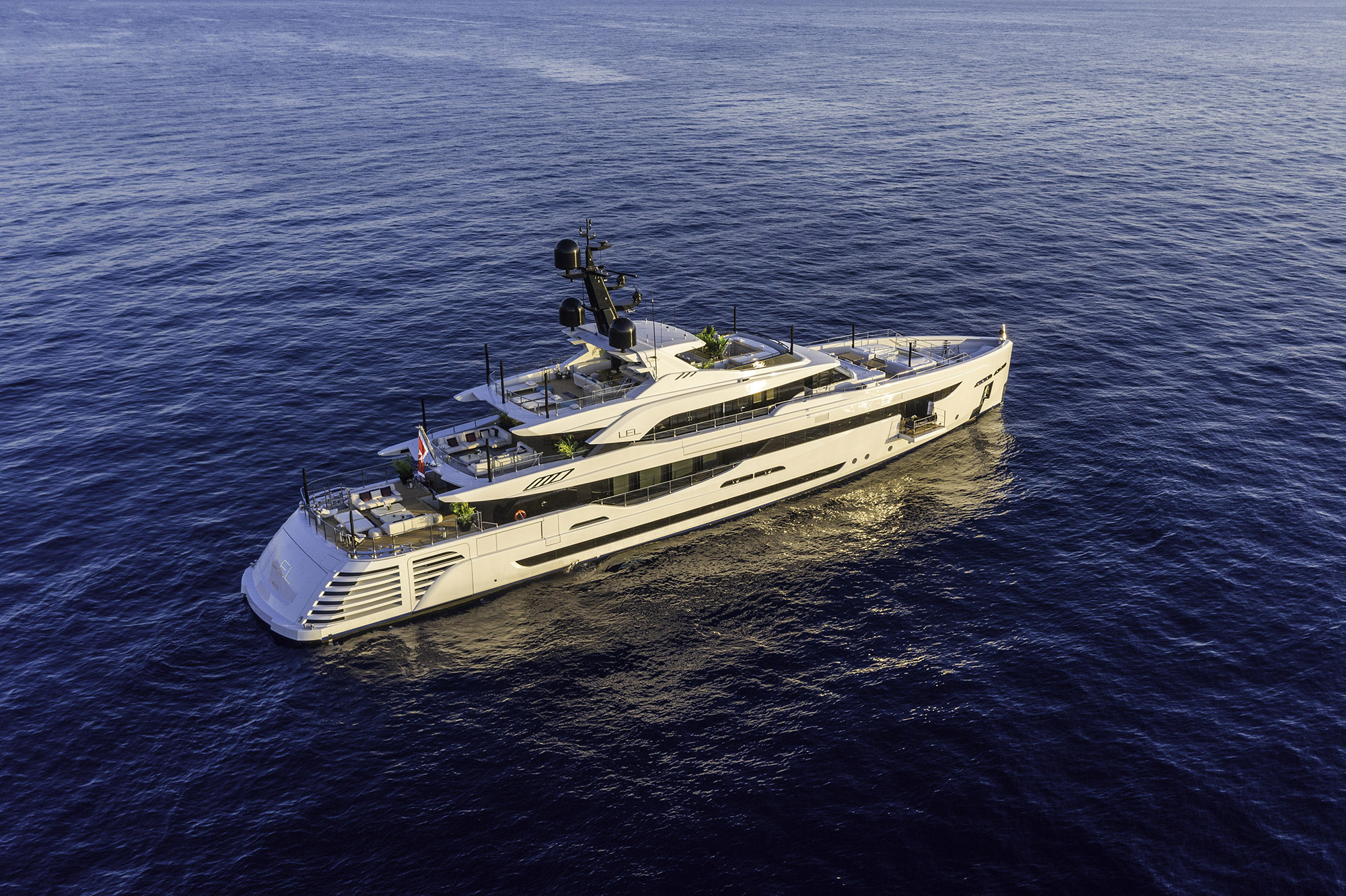 The grills on both sides
of the aft are what really characterize this yacht and make it so unique, serving both a functional and aesthetic purpose in the beach club area.
---
---
---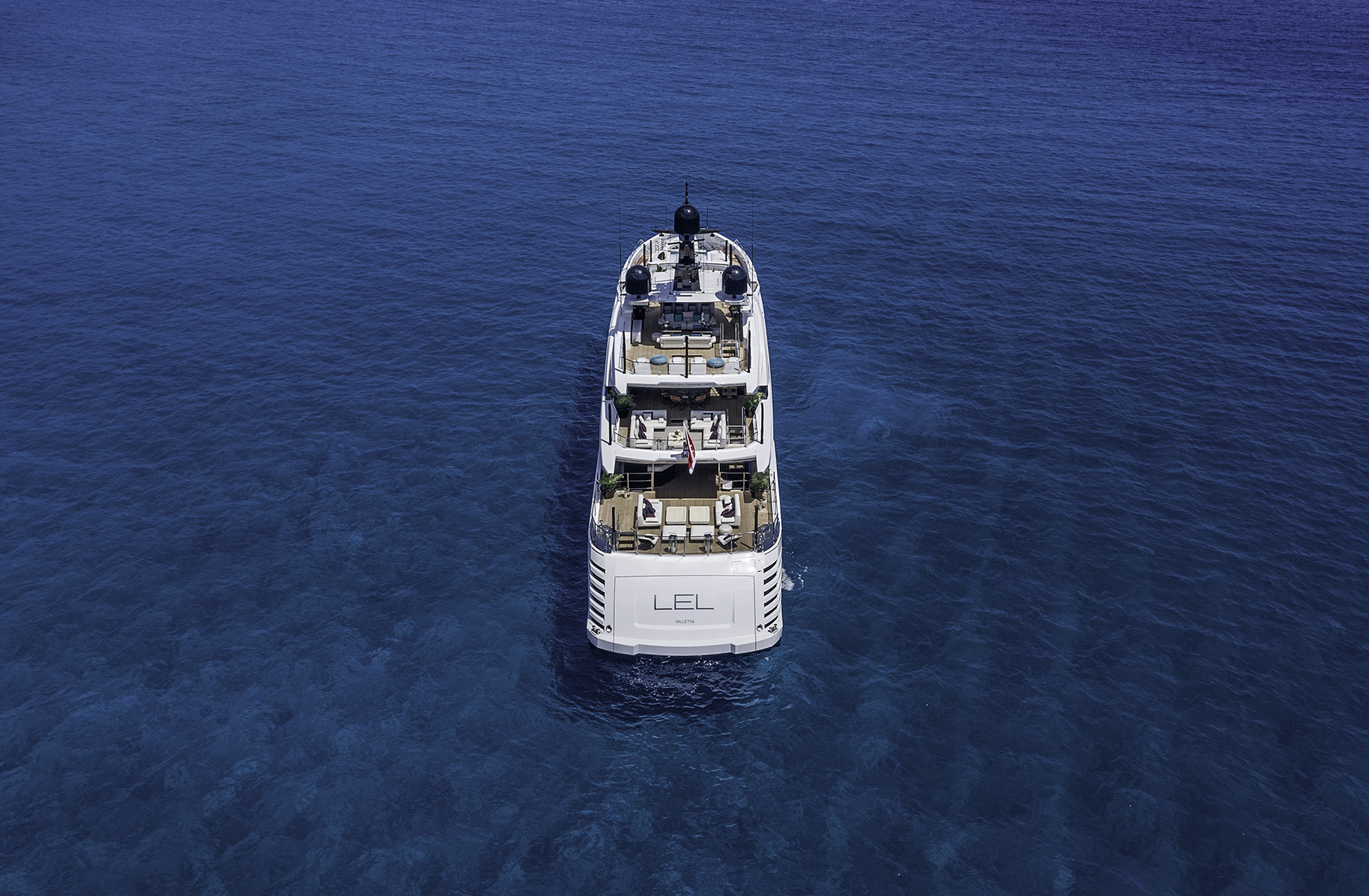 M/Y LEL
For an added sporty touch, the livery of the yacht is in a particular type of grey which changes shade depending on what time of the day is.
Sundeck
The Sundeck of the yacht is articulated between a balanced organization
of spaces and services. Guests can enjoy the sunbathing area, relax in the lounge area and swim in the pool overlooking the horizon, all with the added comfort of the dedicated bar service.
The Jacuzzi
and sunbathing area
---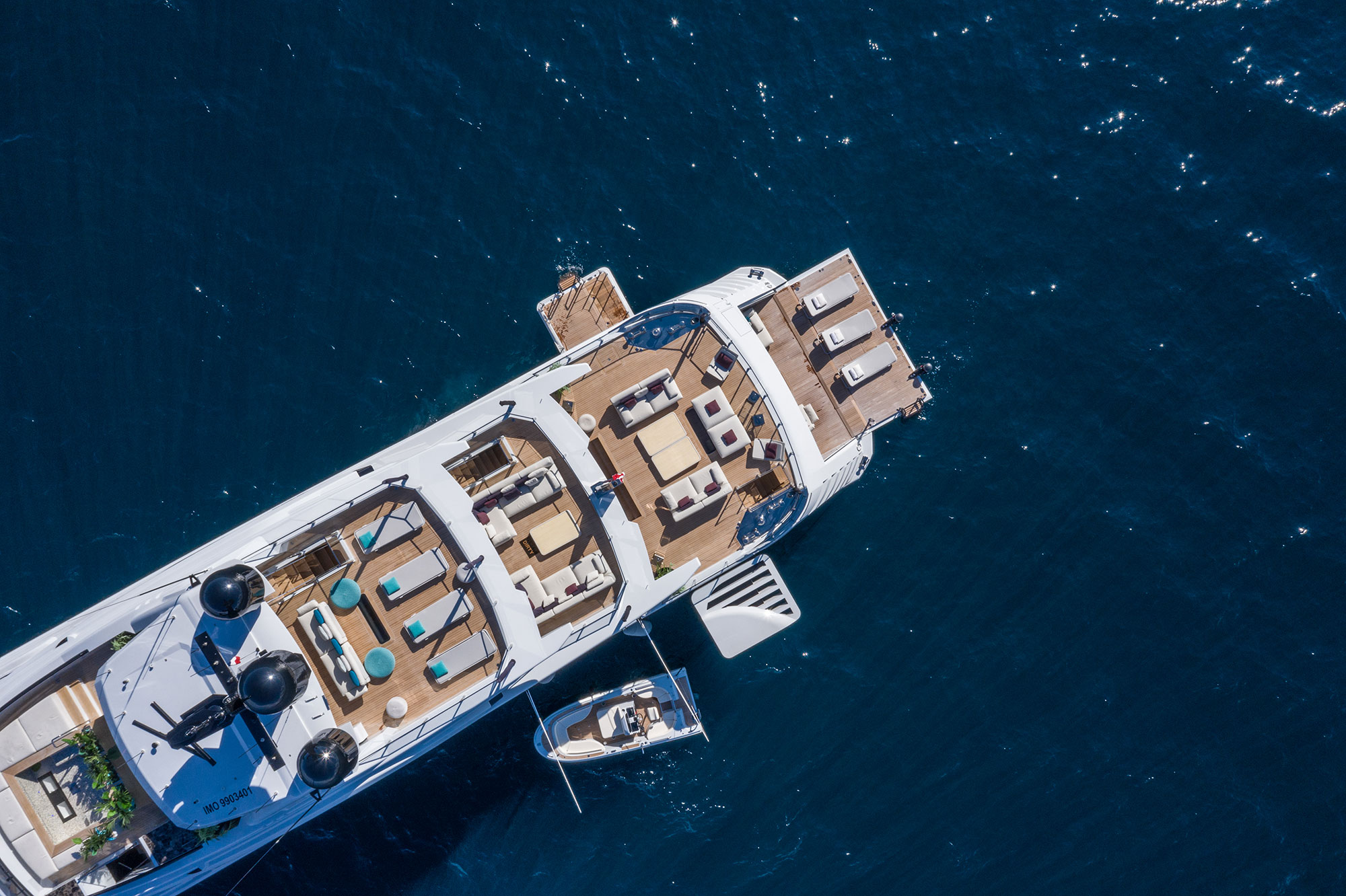 ---
---
---
Alfresco Dining Area
On this yacht, the attention to detail and the love for design are achieved by expressing in this area a refined combination of comfort and beauty.
The dining area, thanks to a removable veranda, can be transformed into a closed and protected environment. Heating lamps combined with room conditioning allow this convertible area to be used in different temperature conditions and throughout the year.
---
---
Cockpit
On the main deck, the stern area is worth a mention. The cockpit provides a double usage, thanks to the raised panoramic area that adds value to the bar ensuring maximum privacy. The staircase that connects the main deck with the beach club does not sacrifice space on the deck, guaranteeing maximum comfort for the guests.
---
---
---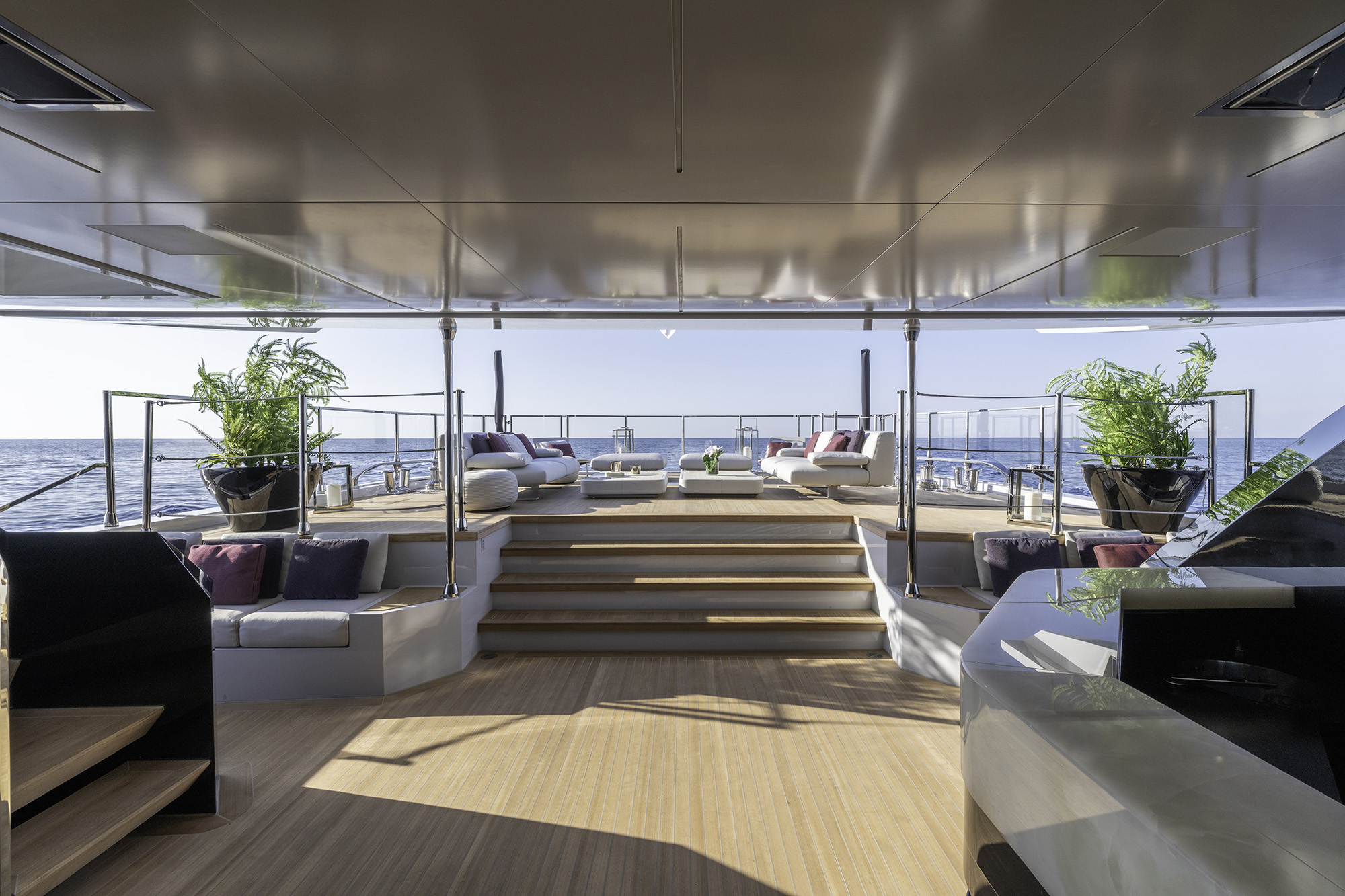 Beach Club
The vessel features an extremely large beach club
that allows a dynamic and natural interaction with the surrounding environment. When the side and stern doors are lowered, the interior and exterior environments are combined, making the space unique and extremely comfortable. Inside, a refined bar completes the whole, making it an extremely pleasant area to spend time on.
---
---
---
One of the convertible areas of this yacht
A simple shifting of the bar makes it possible to accommodate the tender. The beach club-garage can be managed and isolated by closing the automatic door on the staircase communicating with the main deck.
---
---